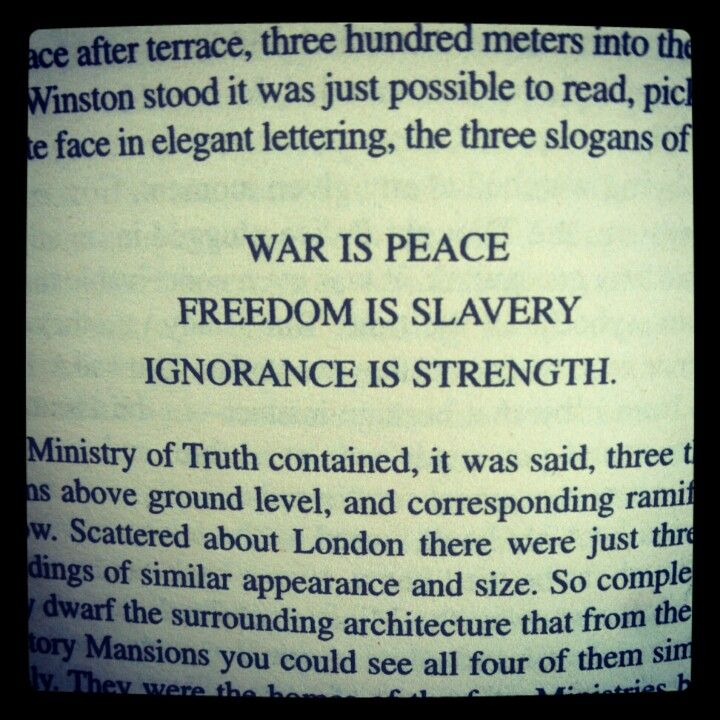 Last week's post explored the term Kafkaesque. I want to spend some time with something else mentioned within that post, which is Orwellian. It's a label with which many of you are probably familiar, but, like Kafkaesque, it can be misused, especially to make a rash and unfocused politically charged point. So let's get into it. What does Orwellian mean?
Orwellian is a political term. Some of you may have even heard it on mainstream news channels because it's still relevant today. You can't think of George Orwell's most famous work, 1984, without thinking of the oppressive and totalitarian government of the novel. To some, the term Orwellian is interchangeable with the word 'authoritarian.' But that's not it, and George Orwell himself would definitely have something to say on the matter.
He wrote many essays on the importance of being precise with language. One of the horrors of 1984, a recurring motif, is how leaders strategically control language to manipulate a society of people. The novel contains several standout examples of the oceanic government of the book misusing language with clear intent. The government manufactures lies within the Ministry of Truth, for example. And the military is called the Ministry of Peace.
So what exactly does Orwellian mean?
As I mentioned, many people use the term to describe an authoritarian government or body. But Orwell's entire point is that an evil government may appear to be the opposite of authoritarian with the application of political language and still do evil behind the scenes. Large-scale deception is a crucial ingredient of Orwellian, especially with the words the government or body uses.
The lies sound truthful. They twist facts to make murder sound respectable. And the language penetrates more than the surface. It influences behaviour and detrimentally affects the mental and critical thinking capacity of anyone subjected to it. I haven't done the injustices present in the novel justice. Read 1984 to see the extent to which language influences the minds and actions of the characters.
We should only use the term Orwellian about deceptive political language with an underhand agenda. Of course, the body or person being dishonest with the language may be authoritarian, but the two labels are separate issues altogether.