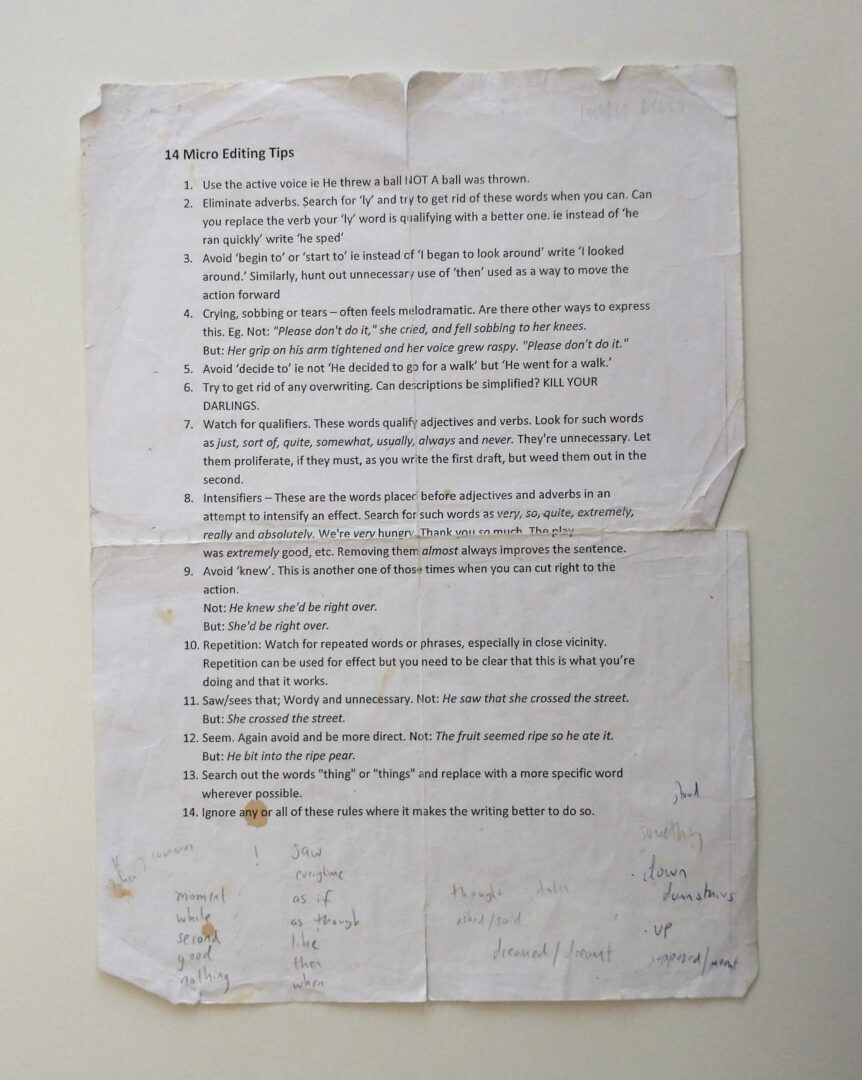 Here's an editing cheat sheet. I've used it for almost ten years since the most influential teacher of my life handed it to me. In 'The best writing advice anyone has given me' and 'Should writers worry about offending readers,' I shared advice from Carl Tighe and Moy McCrory. But it was Adrian Buckner, another teacher at Derby University, who gave me this 'how to edit well' printout.
I'm sharing it because it's helpful, full of great tips that you can return to when editing your work. Posting it here is also convenient for me. The creased, stained, and breaking document can live a second, preserved life. Marked with ghosts of notes I no longer remember writing, the printout is reborn here on the site.
I'll finish this post by talking about Adrian. He was the most patient of all my teachers, generous with students of all levels. If he could see that you were engaged and hardworking, he matched your passion and knew how to help you improve.
He's an excellent poet, too. In 1999, he became the first Nottinghamshire Poet Laureate, and several of his poetry collections sit proudly on my bookshelf. I'll leave you with a link to one of Adrian's recent poetry readings. Watch it on YouTube by clicking here.